Paintless Dent Repair (PDR) & Hail Damage Repair
Davis Paint & Collision Auto Center is

certified

to repair auto body dents and fix hail damage in your car!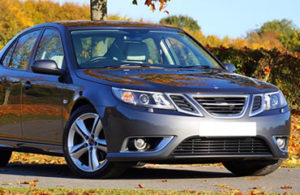 Paintless Dent Repair, or PDR as we like to call it, is a smart way to repair hail damage, minor dents & door dings while preserving your car's original factory finish. PDR minimizes the repair time & is more economical than conventional body repair that requires repainting. Insurance companies typically recommend PDR for hail damage repairs, and we work with all insurance companies and help you submit your insurance claims. An advantage of having your hail damage repaired at Davis Paint & Collision Auto Center is if there is a combination repair needed, the PDR & conventional automotive repair can be done at one convenient location. We repair all makes & models, foreign & domestic while preserving your investment with a quality repair.
Benefits of Paintless Dent Repair
More Affordable
Paintless Dent Repair is more affordable than other dent repair options because it does not require poking holes through the body of the car. The process is much shorter and yields great results.
It's Faster
Paintless Dent Repair is much faster as it doesn't require a long process and the paint on the body is not messed with. You get your car faster so you can continue with your life.
Retain Car Value
Because Paintless Dent Repair keeps your car paint untouched, you retain your car value as opposed to dent repair that causes your car to need a paint job at the end of it.
Davis Paint & Collision Auto Center offers a Lifetime Limited Warranty & complete customer satisfaction with our repairs.
Related Services
Davis Paint & Collision Auto Center is a full-service collision repair facility. Our 2 locations help us provide high quality auto services.
Accidents are tough on anyone, but your repairs don't have to be. We're a full service collision repair and auto body facility serving the Oklahoma City metro and we'll restore your car to its original shine.
Car troubles are never fun, but we can make it easier on you. Our certified facilities are equipped with the latest technology to repair your car accurately and affordably. Come see us today.